Travel Hanoi Is The World Cheapest Place
Travel  Hanoi Is The World Cheapest Place. According to a recent survey, visitors spent the lowest cost when spending three days of holiday in the capital of Vietnam, while Cancun of Mexico is the most expensive place.
More: Where go to in Vietnam. So see more: places to visit in vietnam
TripAdivisor has announced a survey result of the cheapest place for three day trip of two people. This cost includes four-star hotel, a tour to three tourist attractions in the city, three meals per a day and taxi fare.
More: the hanoi opera house  stands as the architectural, cultural and political symbol of the 1000 year old Capital
In the 40 cities on the rise of the world travel, Vietnam is topped in the list with the best prices, with costs at $ 750 per person. The capital of Poland, Warsaw is also quite cheap after Vietnam at the cost of 757 USD for 3 days of travel. It is also the cheapest destination in Europe.
More: When come to visit Vietnam. So see more: best time to visit vietnam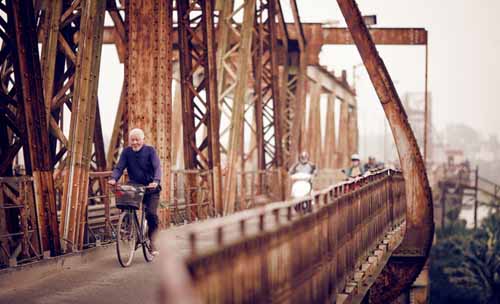 Long Bien Bridge is one of Hanoi tourist attractions.
On the list of most expensive cities in the world 2015, Mexico's Cancun is topped nearly $ 2,100 cost for 3 day trip. Zurich of Switzerland was ranked second with a total cost of nearly $ 2,000.
The cities have the world's cheapest prices:
Ha Noi, Viet Nam – 750 USD
Warsaw, Poland – 757 USD
Sharm el Sheikh, Egypt – 840 USD
Bangkok, Thailand – 841 USD
Mumbai, India – 867 USD
Lisbon, Portugal – 928 USD
Kuala Lumpur, Malaysia – 936 USD
Marrakech, Morocco – 943 USD
Manila, Philippines – 947 USD
Berlin, Germany – 954 USD